Camper & RV Small Trailer Plain Tire Cover
$29.95
Protects spare tire from UV rays that can damage rubber
Protects spare tire wheel finish
Stylish form fitting cover gives your Jeep a more finished look.
Technical Details
Manufacturer Custom Grafix Industries.
Brand CustomGrafixTireCovers®
Item Weight 16 ounces
Description
Camper & RV Small Trailer Plain Tire Cover
Camper & RV Small Trailer Plain Tire Cover This spare tire cover is designed to fit smaller spare tires and is ideal for Pop-UP campers, boat trailers and small travel trailers.   It is a Universal Fit tire cover, manufactured in 2 basic sizes that together will accomodate from 19″ through 24″ diameter tires.
Available in 2 Universal Fit sizes:
SMALL – fits 19″ to 21″ diameter tires
LARGE – fits 22″ to 24″ diameter tires
It is made of medimun-weight black vinyl that will last for many years, as opposed to other lower-grade, light-weight covers that would deteriorate quickly.   It has a strong draw-chord to secure snug fit.
Since it is available in 2 Universal sizes, BE SURE TO SELECT THE PROPER SIZE TO FIT YOUR TIRE DIAMETER BELOW.  Or, type your tire ID Number located on the sidewall of your spare tire (such as C78-13ST or 185/80D13) into the *COMMENTS* BOX during our check-out procedure.
15 Best Small Travel Trailers & Campers Under 5,000 Pounds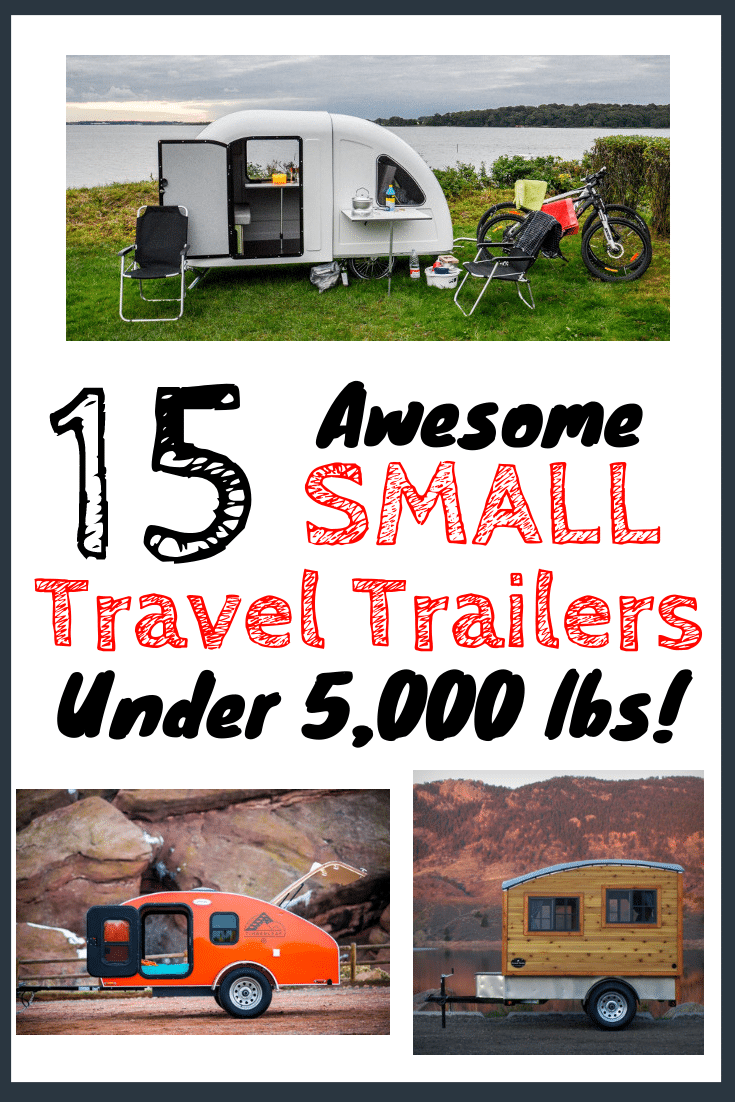 In this article, we reveal the 15 best small campers under 5,000 pounds.
Check out the quick index below to jump straight to a trailer you've heard about, or just scroll through to see them all!
     Not Sure Which RV to Buy?
Why not try before you buy? Find the models you're thinkin
about, then give them a test run in a cheap & easy RV rental.
---
Only logged in customers who have purchased this product may leave a review.